This is our list of the top 5 beaches in the U.S.A.
It might be winter, but that doesn't mean you can't spend your time day dreaming about visiting the beach when summer does eventually arrive.  
To help you select the best beach available, we've gathered a list of the 5 best beaches in the U.S.A. that you simply need to visit!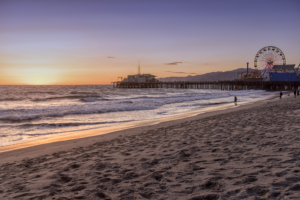 The beach at Ocean City, Maryland is a wonderland place to spend your free time. Not only is the beach itself a beautiful site to behold, but there is a  three-mile-long boardwalk that runs along the beach that features amusement park rides, bike rentals, shops, and a number of restaurants that each feature a unique delicacy! 
4- Clearwater Beach, Clearwater, Florida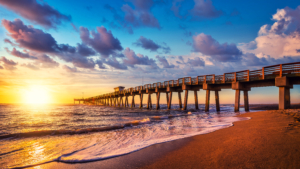 Clearwater Beach is exactly what you imagine when you think of the 'perfect beach'. It stretches 2.5 miles along the Gulf of Mexico and features white sandy beaches with crystal clear blue waters. If you're looking for something to do while you're at Clearwater Beach, why not visit the famous Pier 60, which is located centrally on the beach. You can also rent fishing gear and drop a line off the pier for some of the best year-round fishing in Florida! 
3- Oak Street Beach, Chicago, Illinois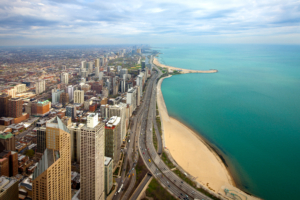 When you think of Chicago, the first thing that comes to mind might be the cities impressive skyline, but many people might not know about Chicago's picturesque Oak Street Beach. 
Oak Street Beach is located on the shores of Lake Michigan and features a variety of amenities to make you feel as comfortable as possible. These include lounge chairs, umbrellas, and cabanas, which are available for rent. There is also a variety of local food vendors to make sure your hunger is always satisfied. 
2- Grand Haven State Park, Michigan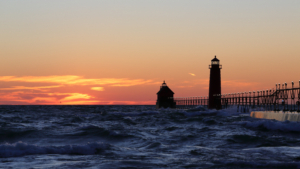 Located on the shores of Lake Michigan, Grand Haven State Park Beach features 48-acres of powdery white sand for you to lounge around on. There are also a number of activities for you to take part in, these include fat-tire biking, barbecuing, sunbathing, swimming, and volleyball! Grand Haven State Park Beach also features a safe playground for your kids to play out while you relax and enjoy the sun. 
1- Santa Monica Beach, California

No list of the best beaches in the U.S would be complete without the iconic Santa Monica Beach in California. Santa Monica includes all the common beach amenities that you would expect, including activities like sunbathing, swimming, surfing, volleyball, and of course, watching the sunset. However, the true attraction of Santa Monica comes when you visit the iconic Santa Monica Pier, which is home to the world-famous amusement park complete with a roller coaster, Ferris wheel, games, and a selection of the best carnival food you're likely to ever try!